Environmental Impact Assessment (EIA)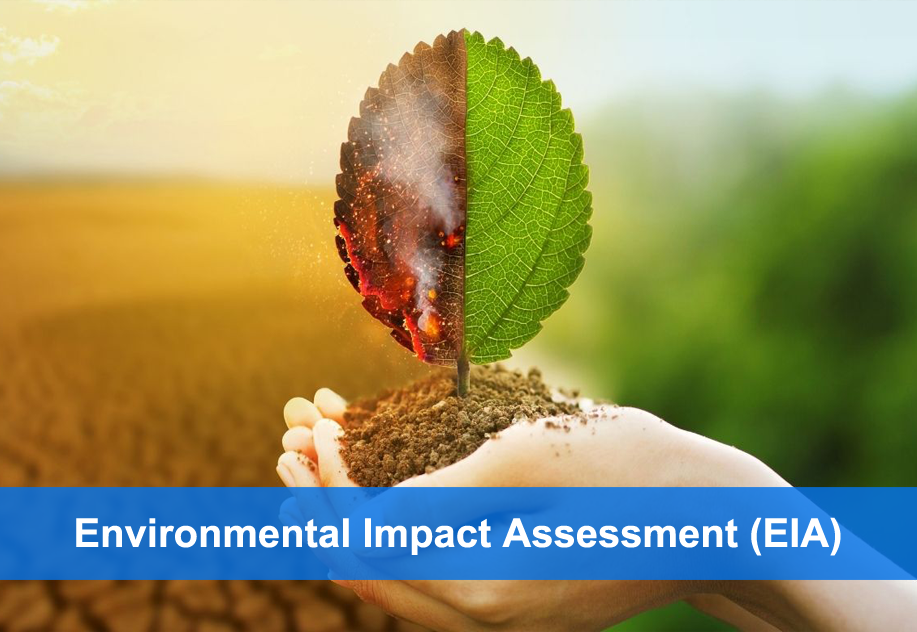 There are so many industries in the country and the reason behind it is the large population that needs to be catered to. All these industries work to fulfill the requirements of people and meanwhile, the production of different commodities requires different types of resources so that they can produce the goods as per their needs and the resources they need is like land, infrastructure, water, etc. Also, we know how much pollution these industries cause which ultimately leads to cause harm to the environment. As the environment is very important for all living organisms, therefore it is important to preserve the environment. As we are talking about the problem that these industries cause to the environment so we want you to know that we at Trity Environ Solution work in accordance with all the prescribed standards by the respected authority.
Since we work to manufacture and provide various wastewater treatment plants to various stakeholders so that they can treat the wastewater and recycle and reuse it for their purpose rather than going for freshwater resources. We work as per the prescribed standards so that it does not cause any harm to the environment. So, we know how tough it is to establish and operate an industry, and also we know how many problems one faces while establishing industries. Because there are many permissions that need to be taken from government departments and all these things take too much time. Therefore we are here with our assistance to offer to our customers for helping them in establishing their facilities. We take care of all other requirements that's why today we are here with our Environmental Impact Assessment consultant who can guide you in establishing your facility in an easy way by helping you in getting all the required approvals from the required department.
Now, you might think that what is environmental impact assessment? Environmental Impact Assessment (EIA) is nothing but a process that is used to identify and evaluate the potential environmental impacts of a proposed project, plan, or policy. It is critical for ensuring that environmental considerations are taken into account in decision-making processes. One can know more about it in detail through our Environmental Impact Assessment consultancy where the experts are always there to assist you in every possible way. The next thing is the goal of the Environmental Impact Assessment which is to is to identify potential environmental impacts associated with a proposed project and to recommend the required measures to mitigate possible threats and also it includes analyzing the potential effects on air and water quality, natural resources, ecosystems, and human health. The EIA process involves a few steps, including scoping, impact analysis, mitigation, and monitoring. In all these phases, the project details are provided, and potential environmental impacts are identified. The next stage involves assessing the significance of the identified impacts and determining measures to mitigate or avoid them. After that mitigating measures are taken in order to prevent any harm and the last one is the monitoring phase which involves evaluating the effectiveness of the mitigation measures and making any necessary adjustments.